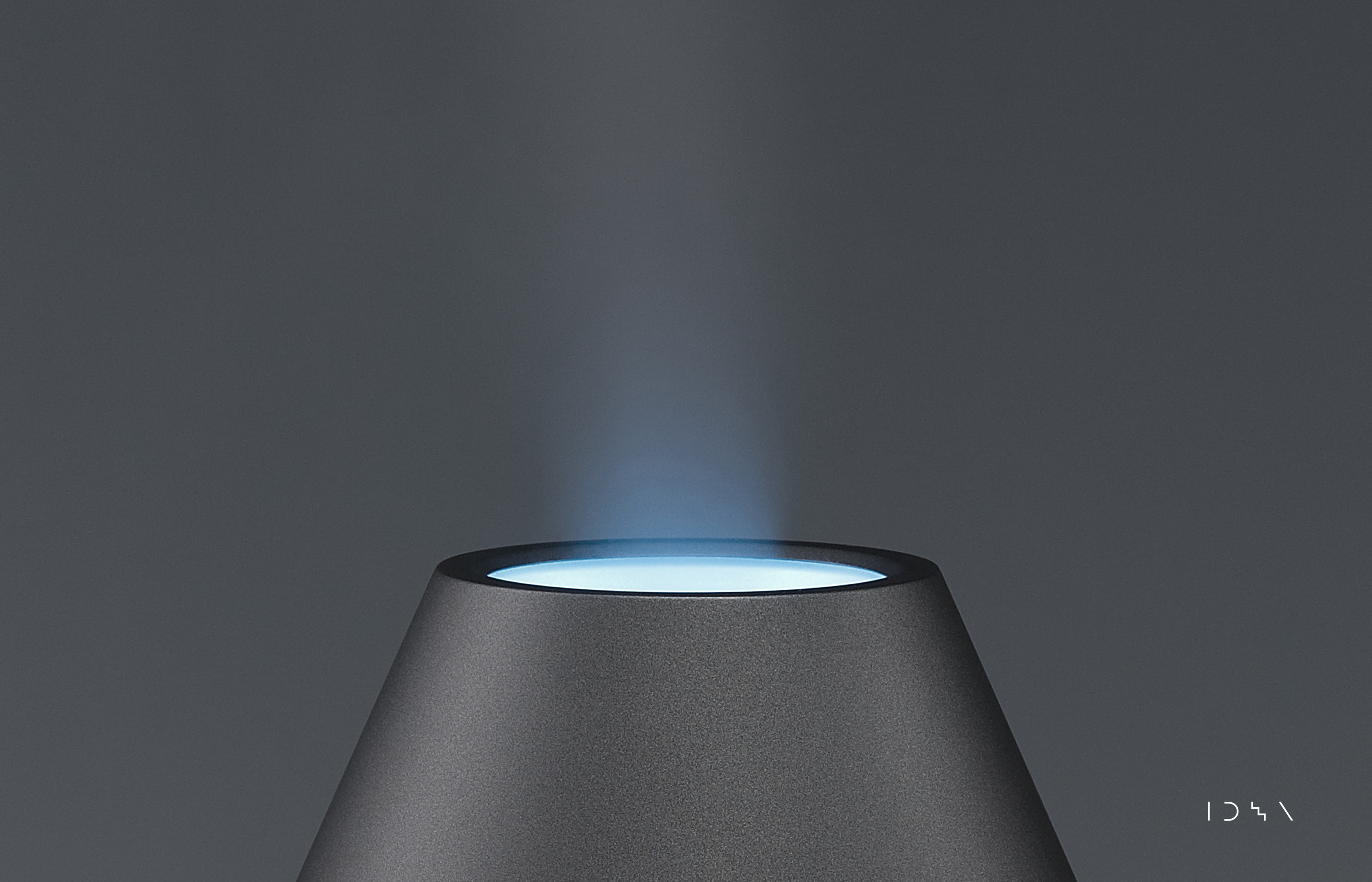 VOLCANO SERIES / Humidifier
This product is a humidifier that borrows its design motif from a volcano. While the existing humidifiers put their design focus on their appearances,
this product focuses on the process of emitting vapor. As people find the sight of vapor emitted from a humidifier interesting, I have turned our attention to developing a humidifier that emits doughnut-shaped condensed vapor. The product emits plumes of vapor and doughnut-shaped condensed vapor, conjuring up an image of a volcano spurting clouds of steam.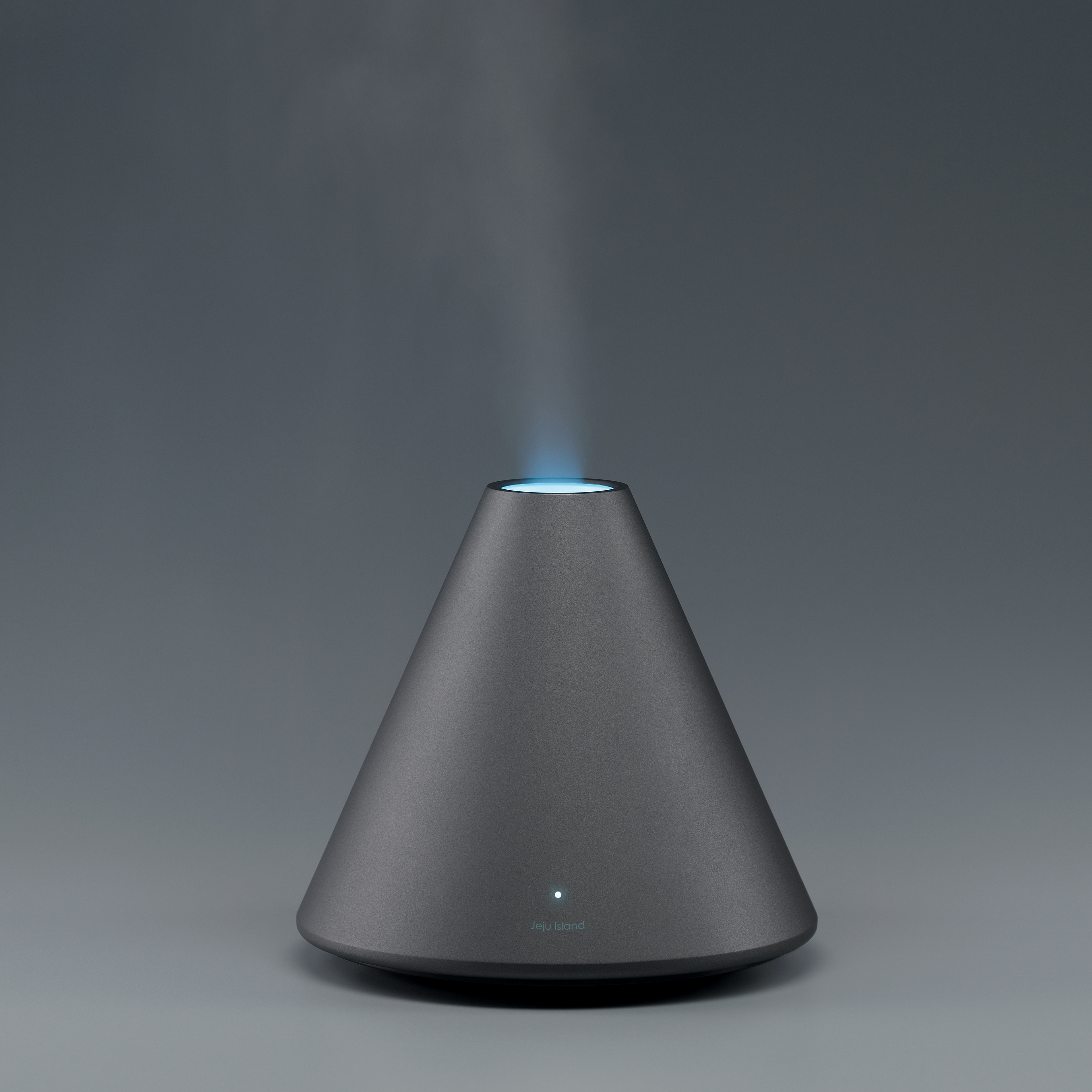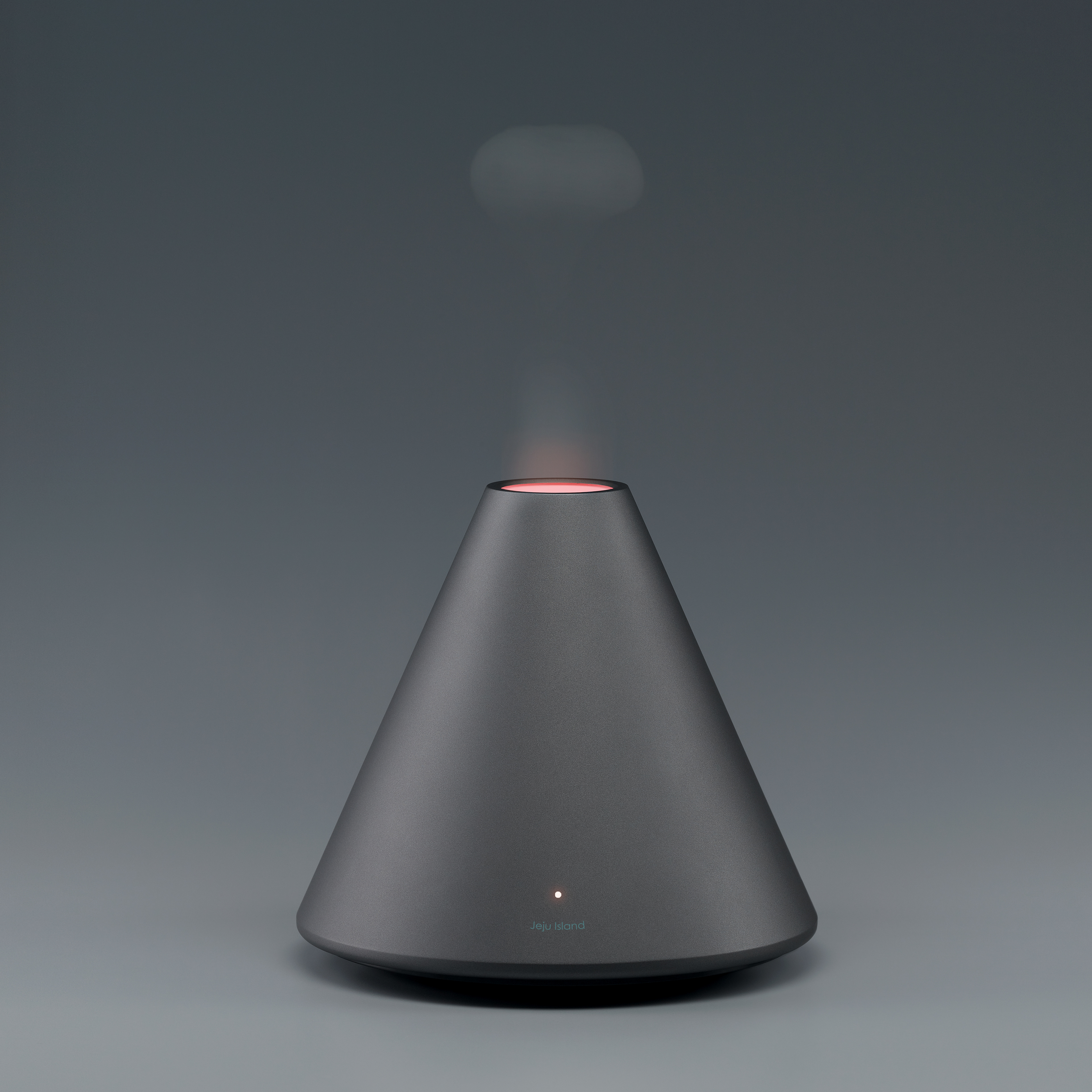 There are many volcanic regions around the world. Borrowing the design motif from major volcanoes around the world, this product is available in different colors and textures. 
On the back of the product is a story about the volcanoes, which helps users relate to the product.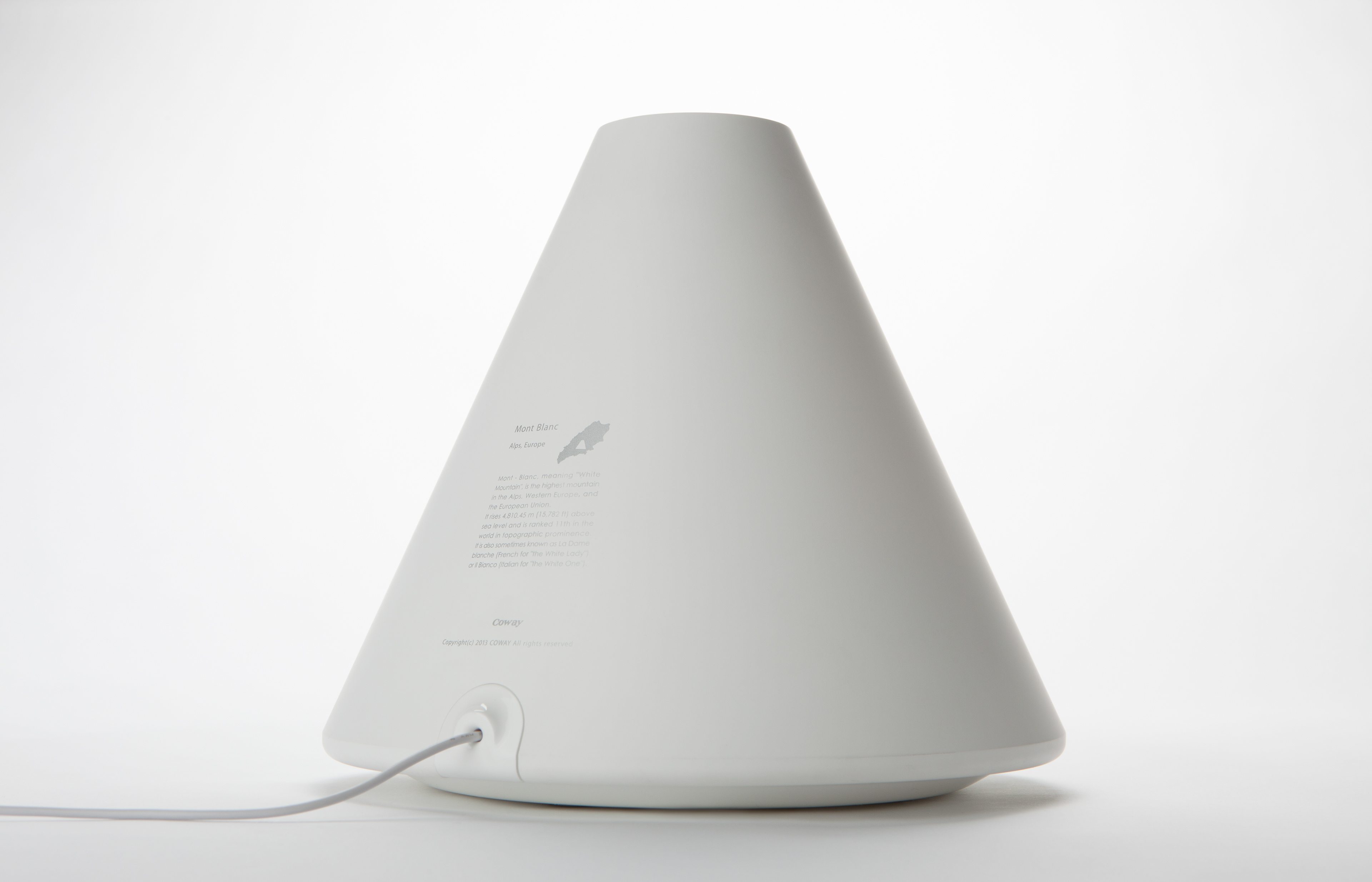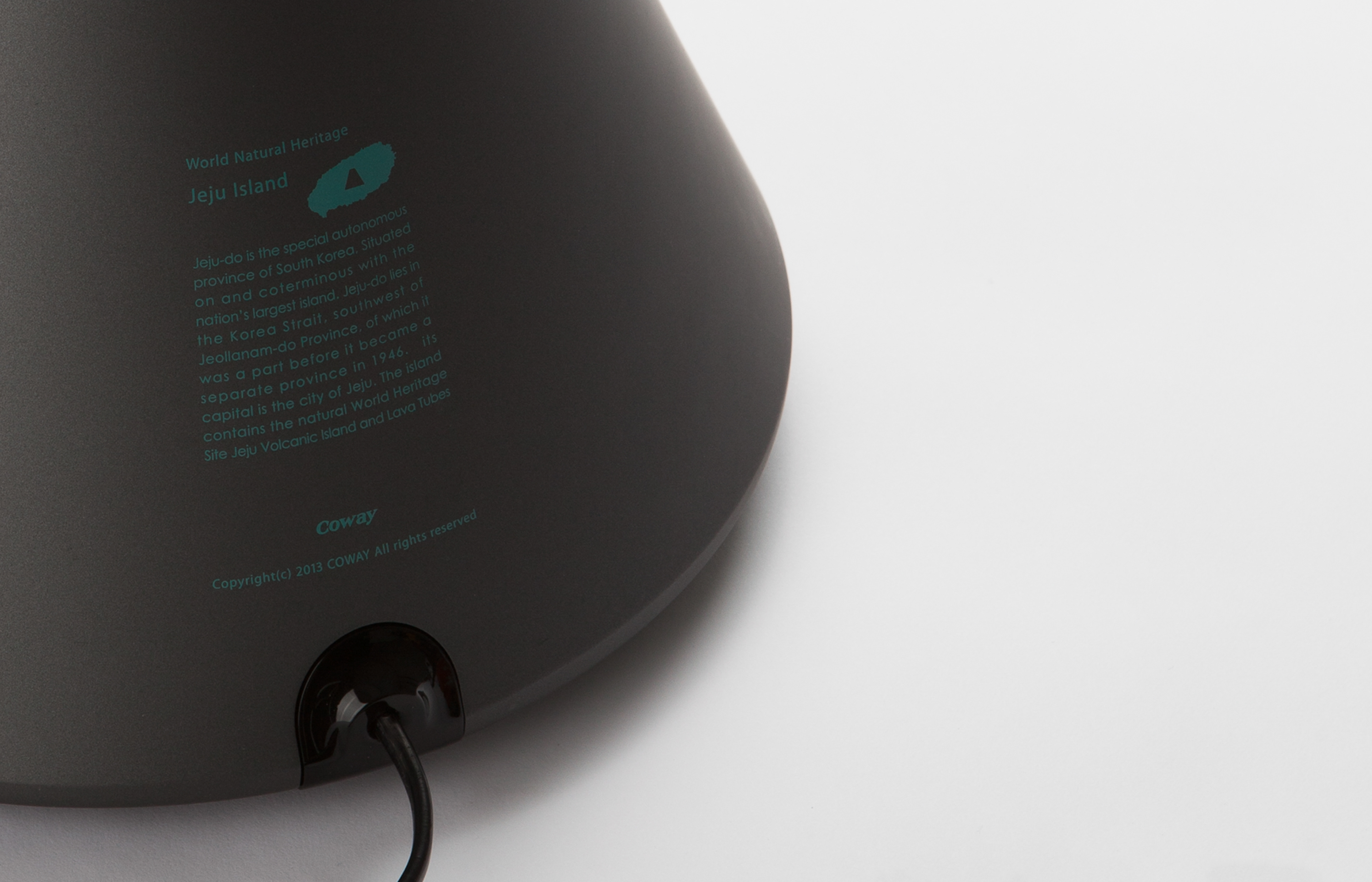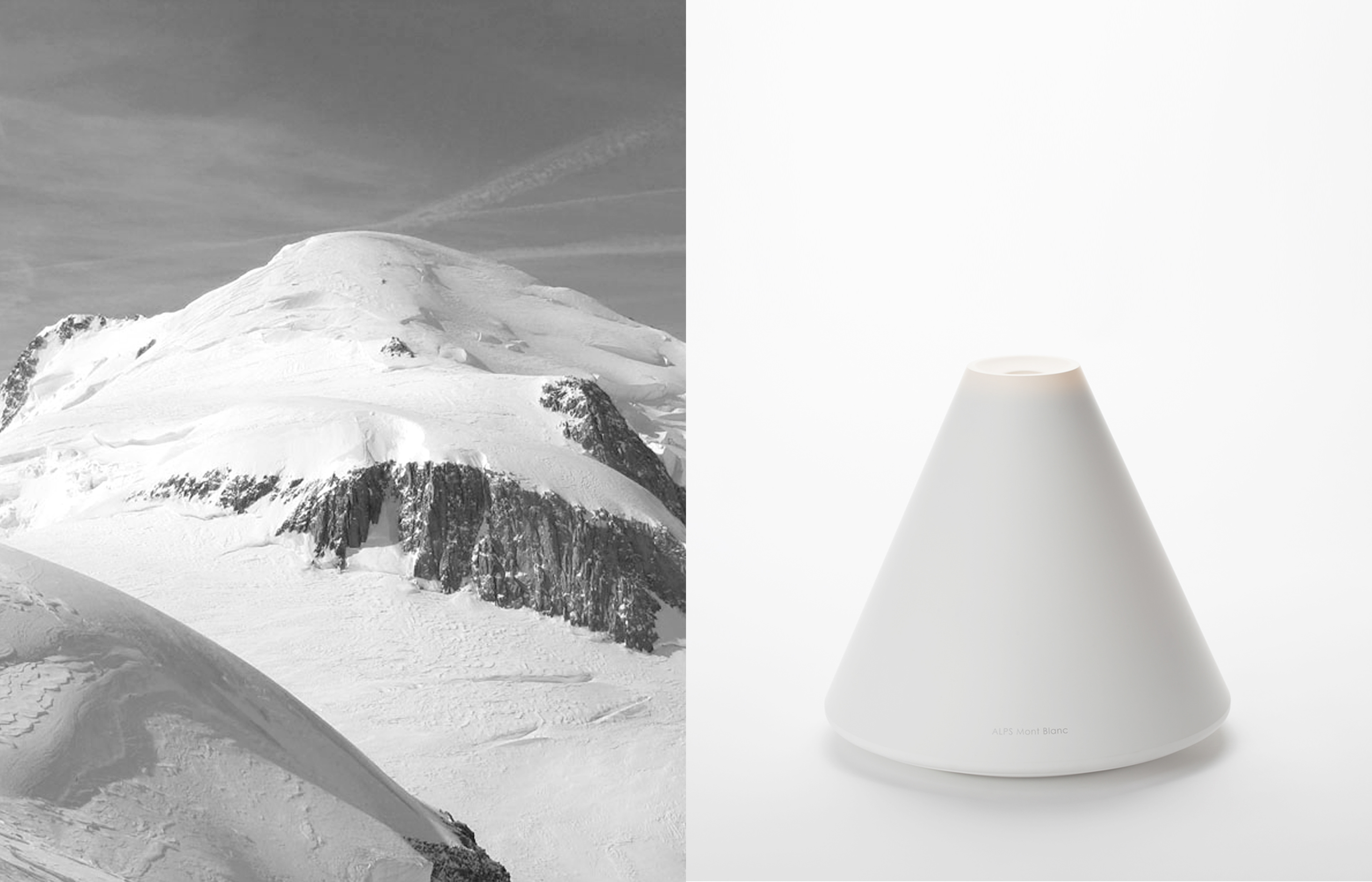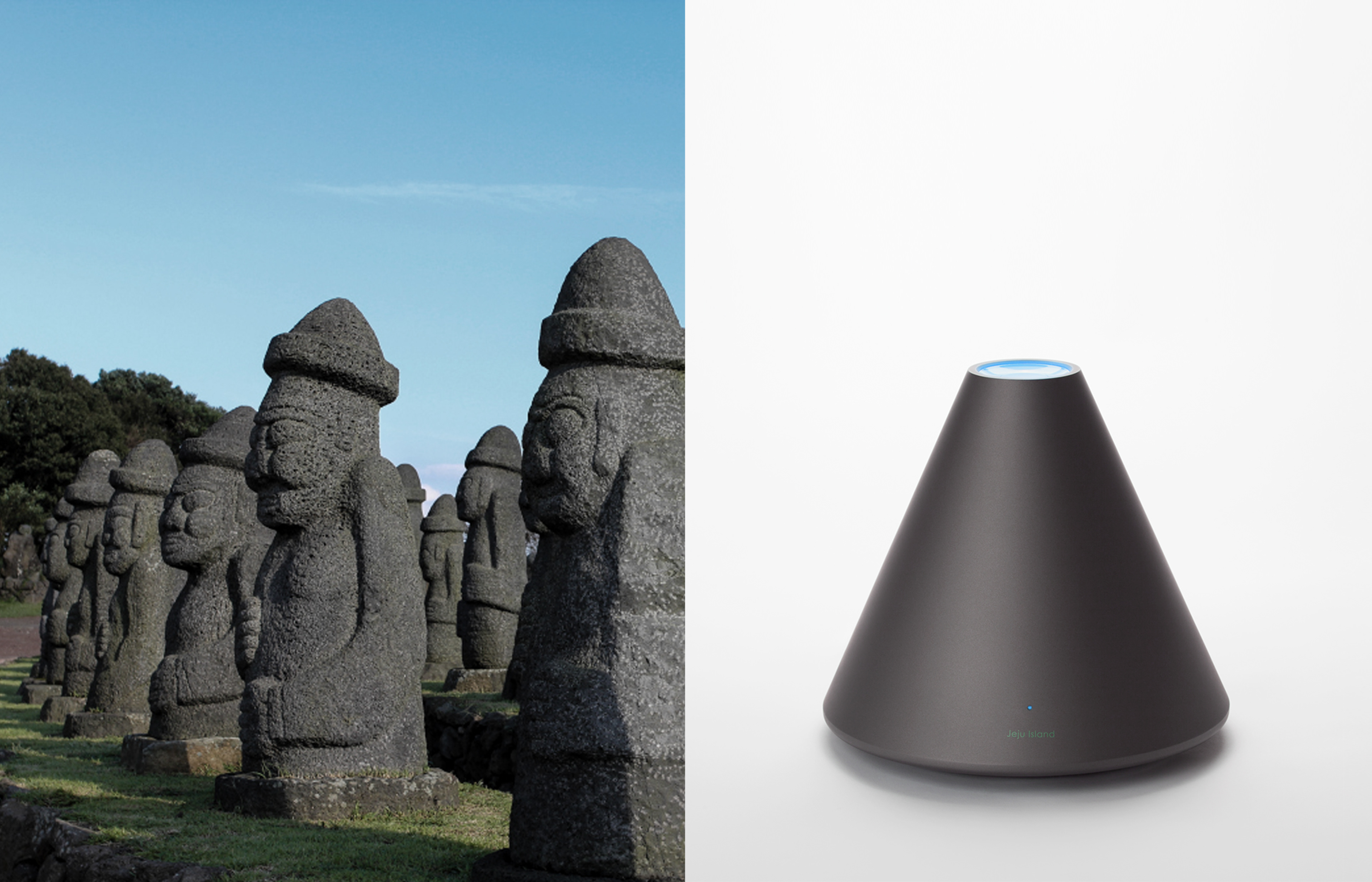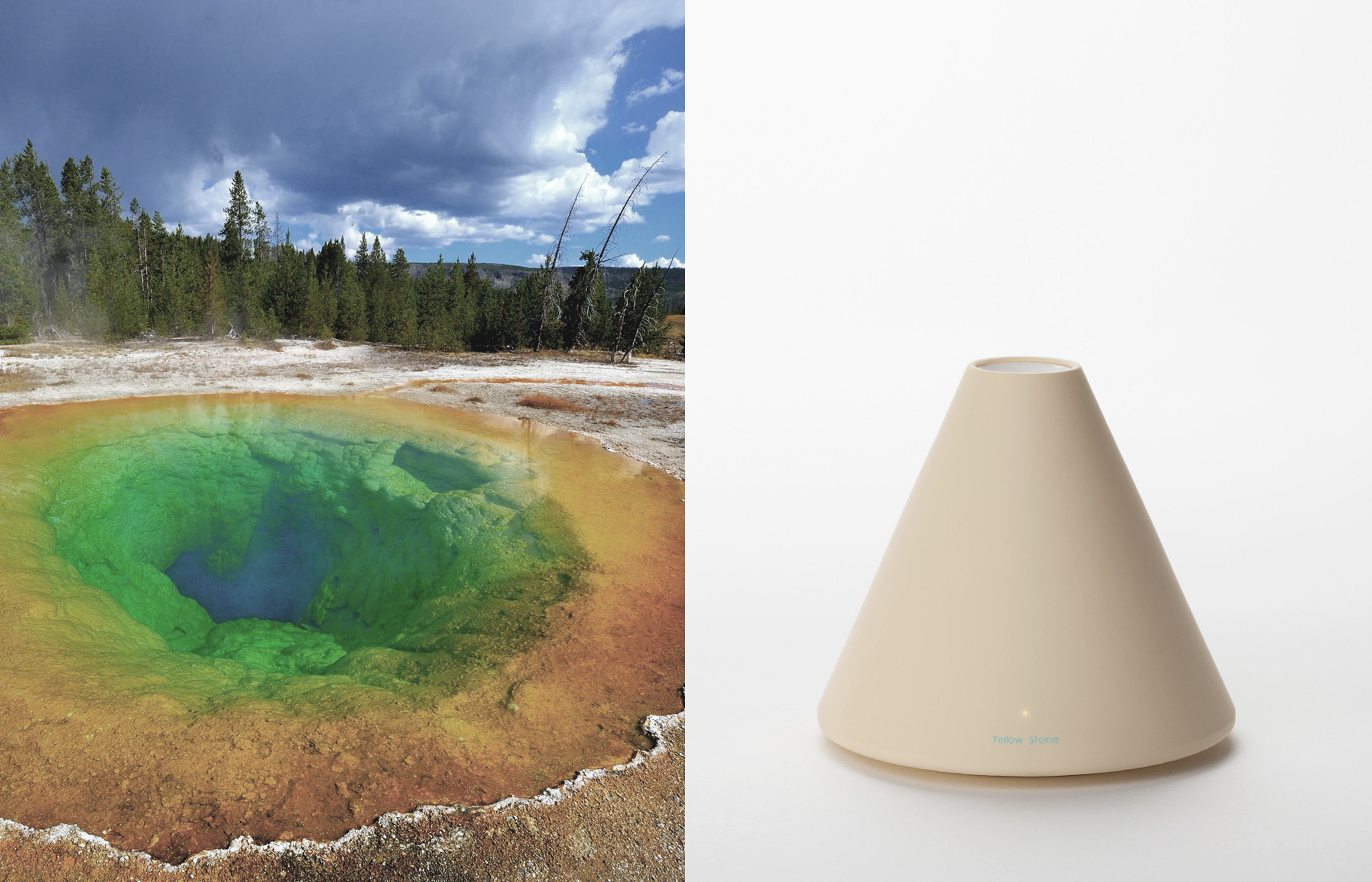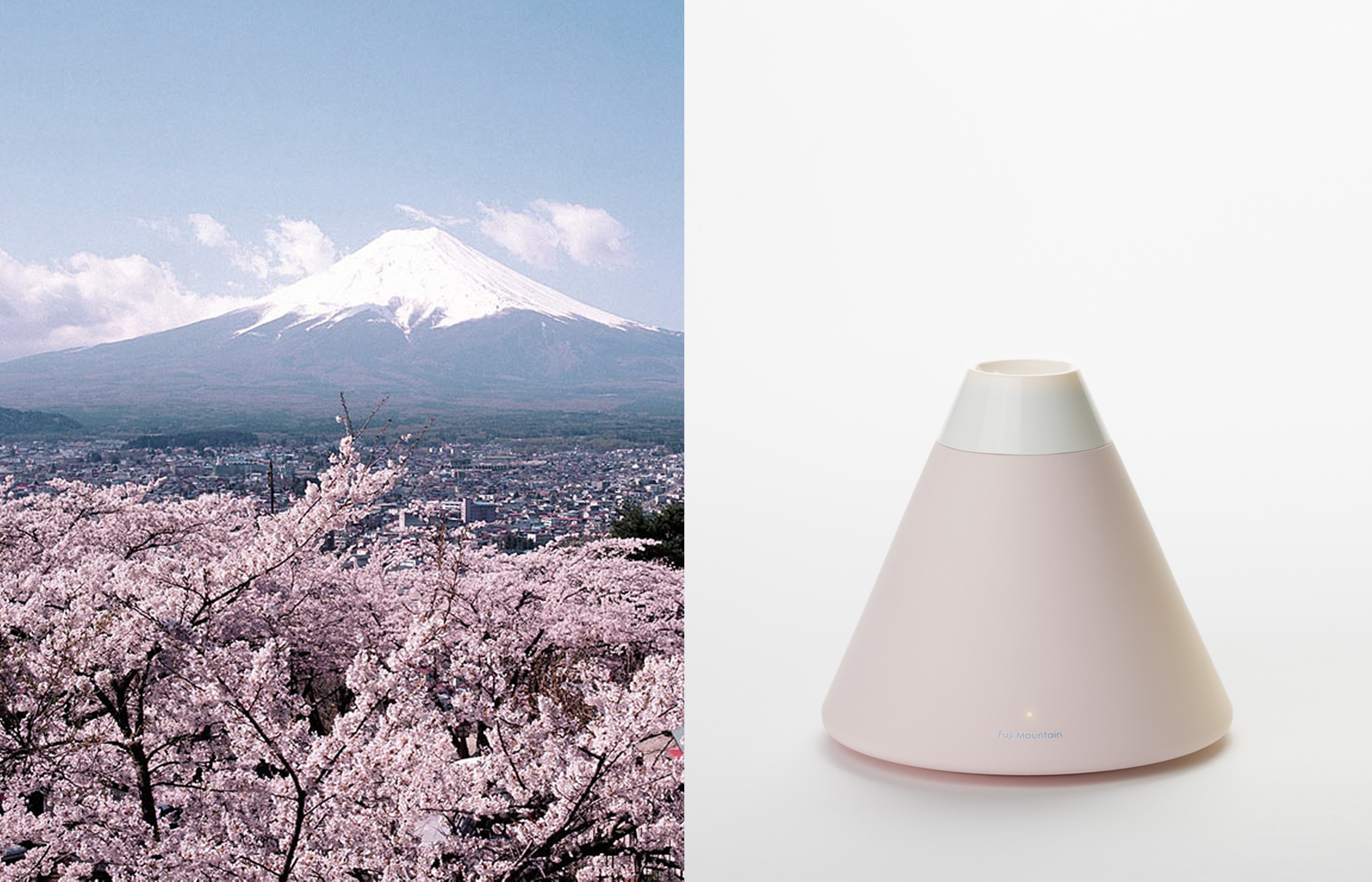 For users' convenience, you can feed water directly through the top hole and not into a separate reservoir. 
The blue light flashes in regular mode; the red light flashes when the device emits doughnut-shaped vapor; and the front light blinks when it is out of water. 
These features allow you to recognize the device status intuitively and use the product easily.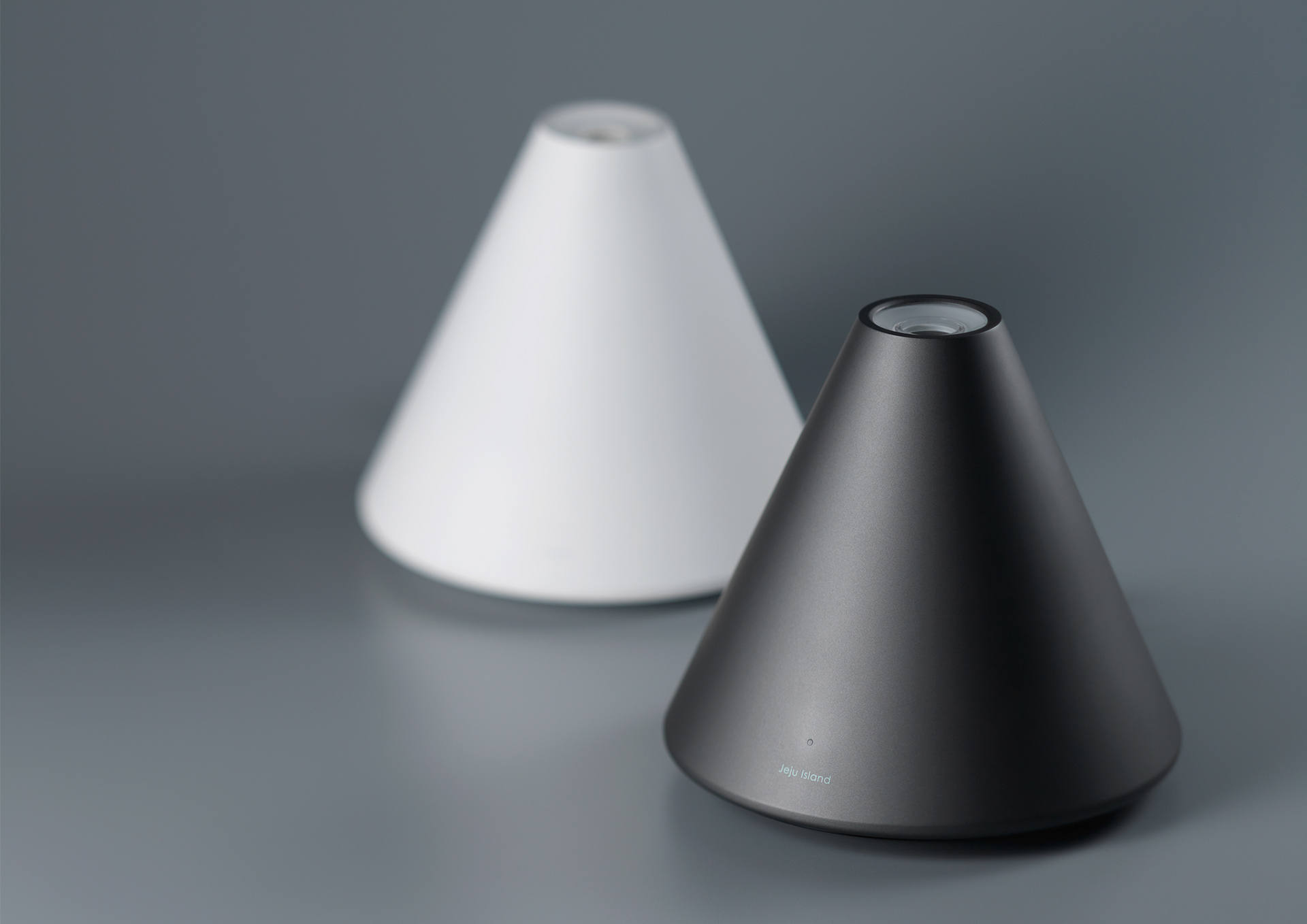 2013 IDEA Design Award SILVER, US