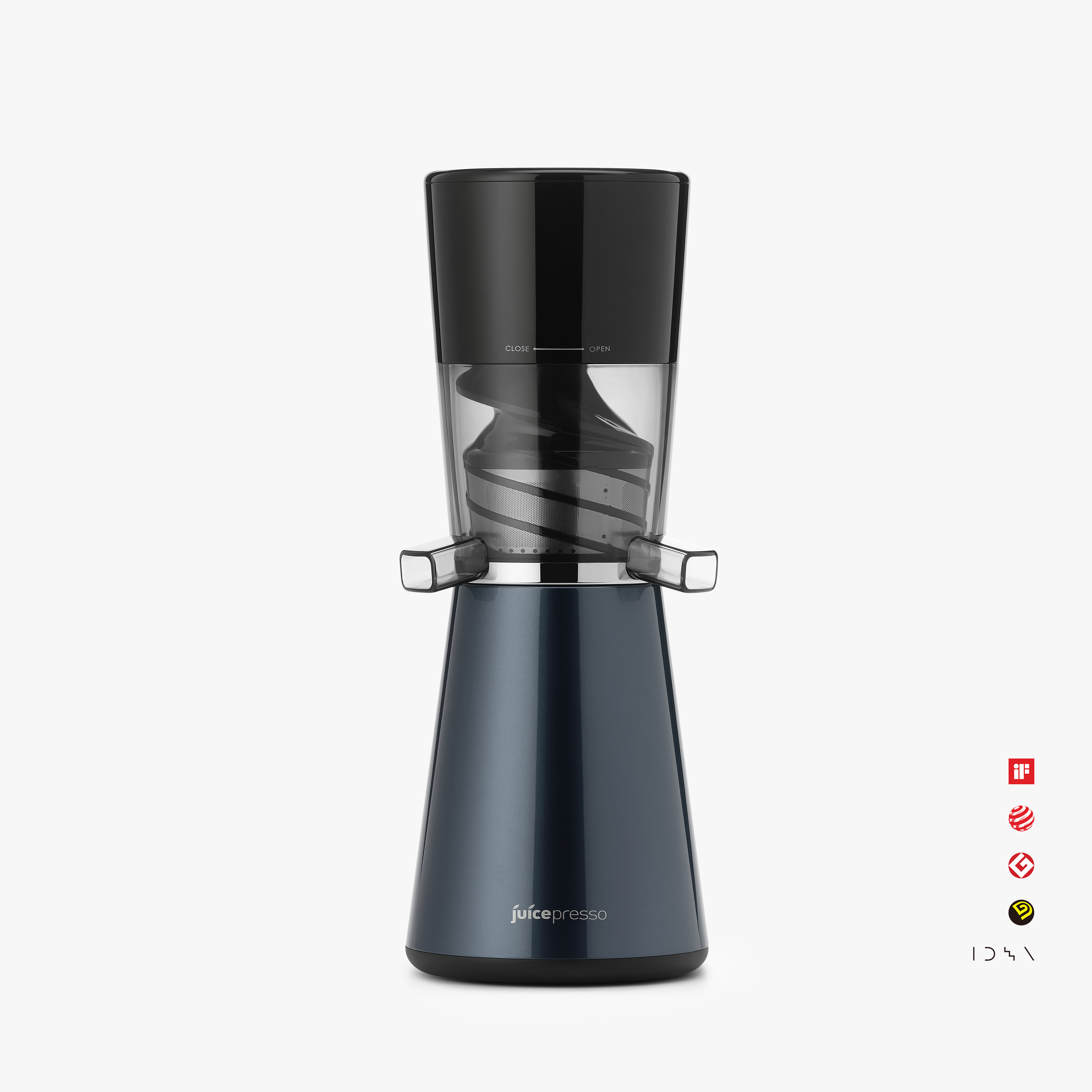 JUICEPRESSO / Juicer(CJP-03)
This product is a juice concentrate extractor (juicer) which presses fruits or veggies and gets the concentrate. When fruits, vegetables, and beans are put into the juicer through its inlet, its cone screw rotates and pushes the substances downward and the concentrate and remnants are out separately through its filter. Existing juicers with high-speed grinding method chopped and mixed the juice and remnants together, and when it is put on a cup, the concentrate and substances were divided. However, this product maintains the concentrate for a long time because it squeezes in a low speed.​​​​​​​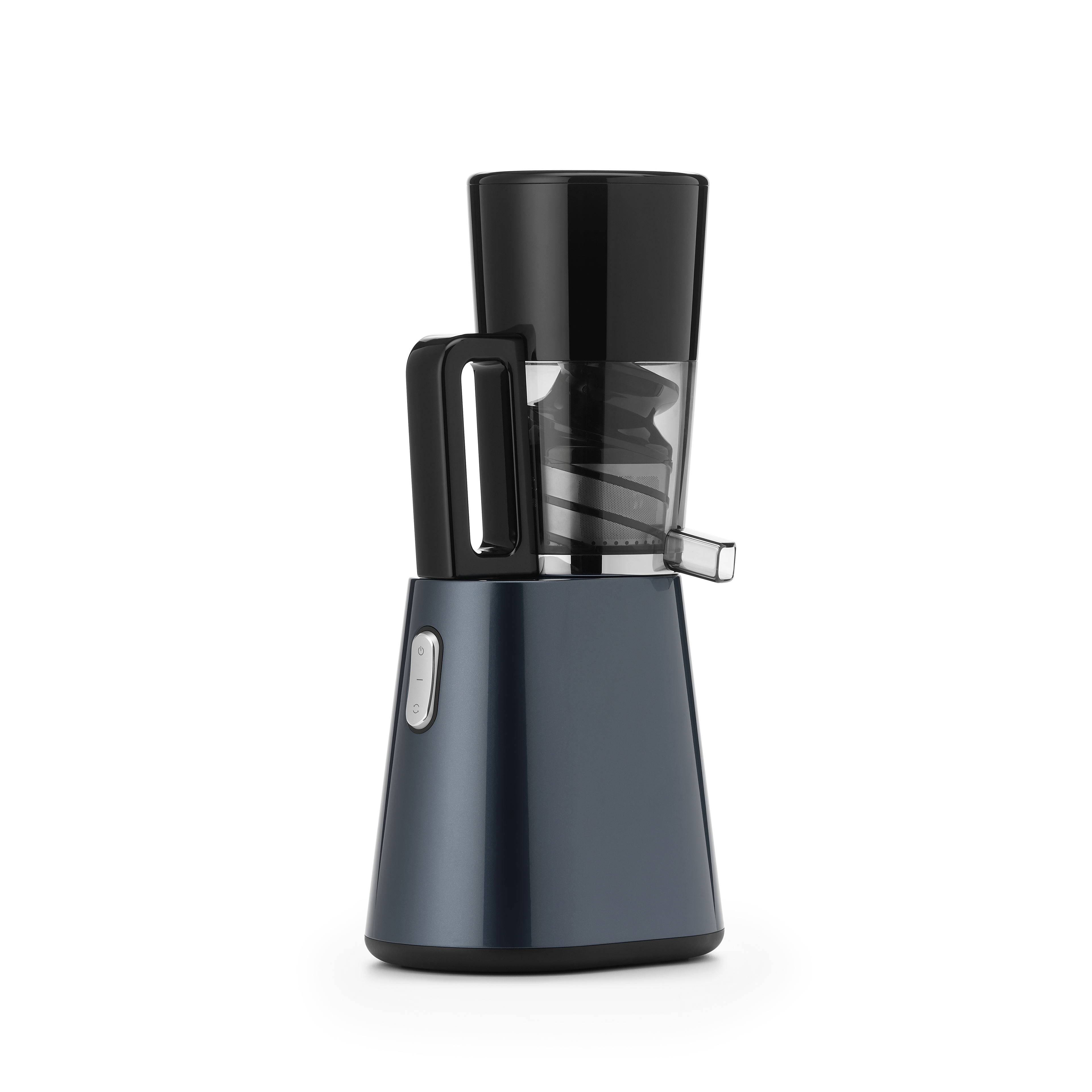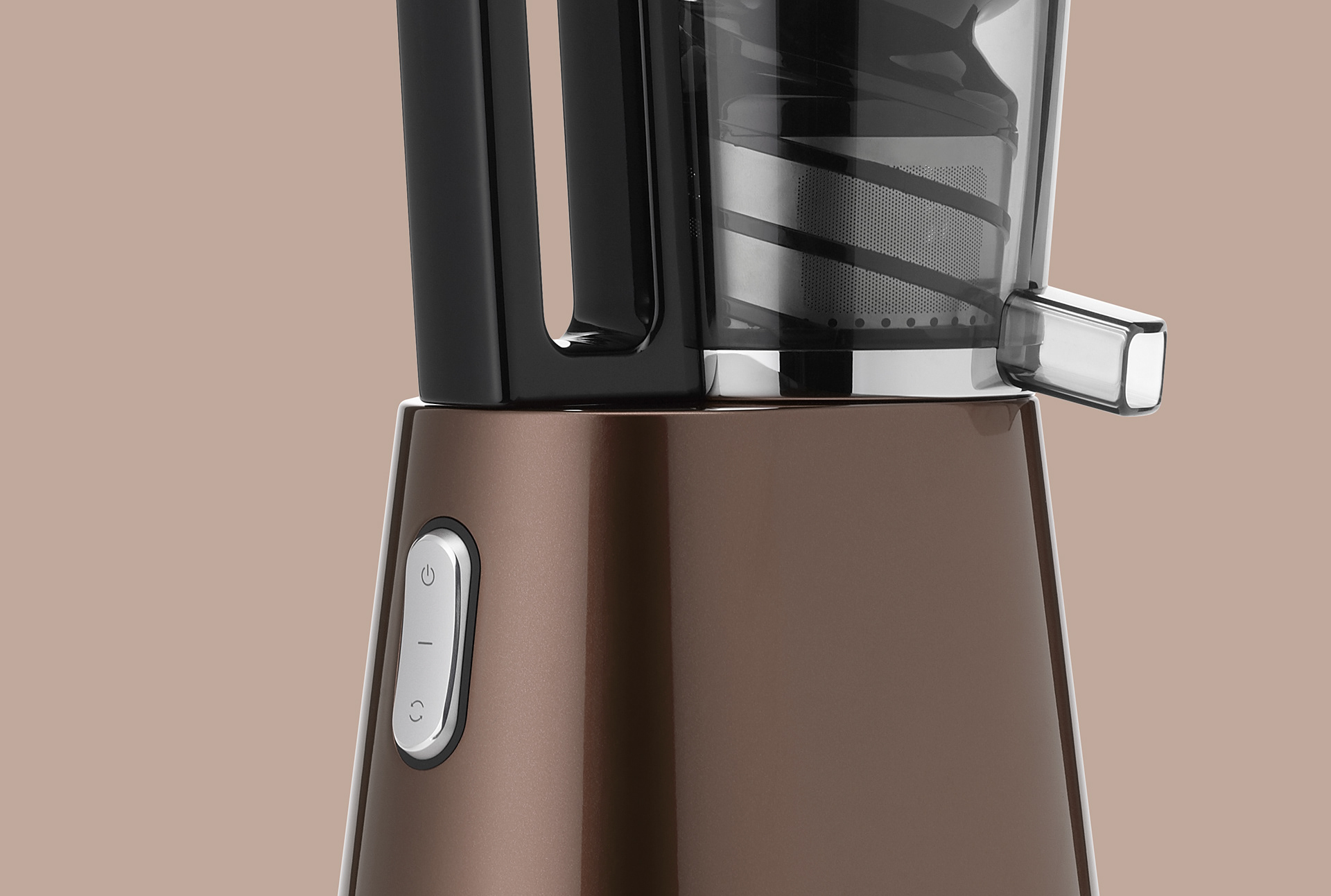 3 in 1 Smart Extration System
The existing screw part consists of a strainer and screw, making it difficult to wash the part after use. The CJP-03 is equipped with a new screw that functions both as a screw and strainer, making it easy to disassemble and wash the product after use.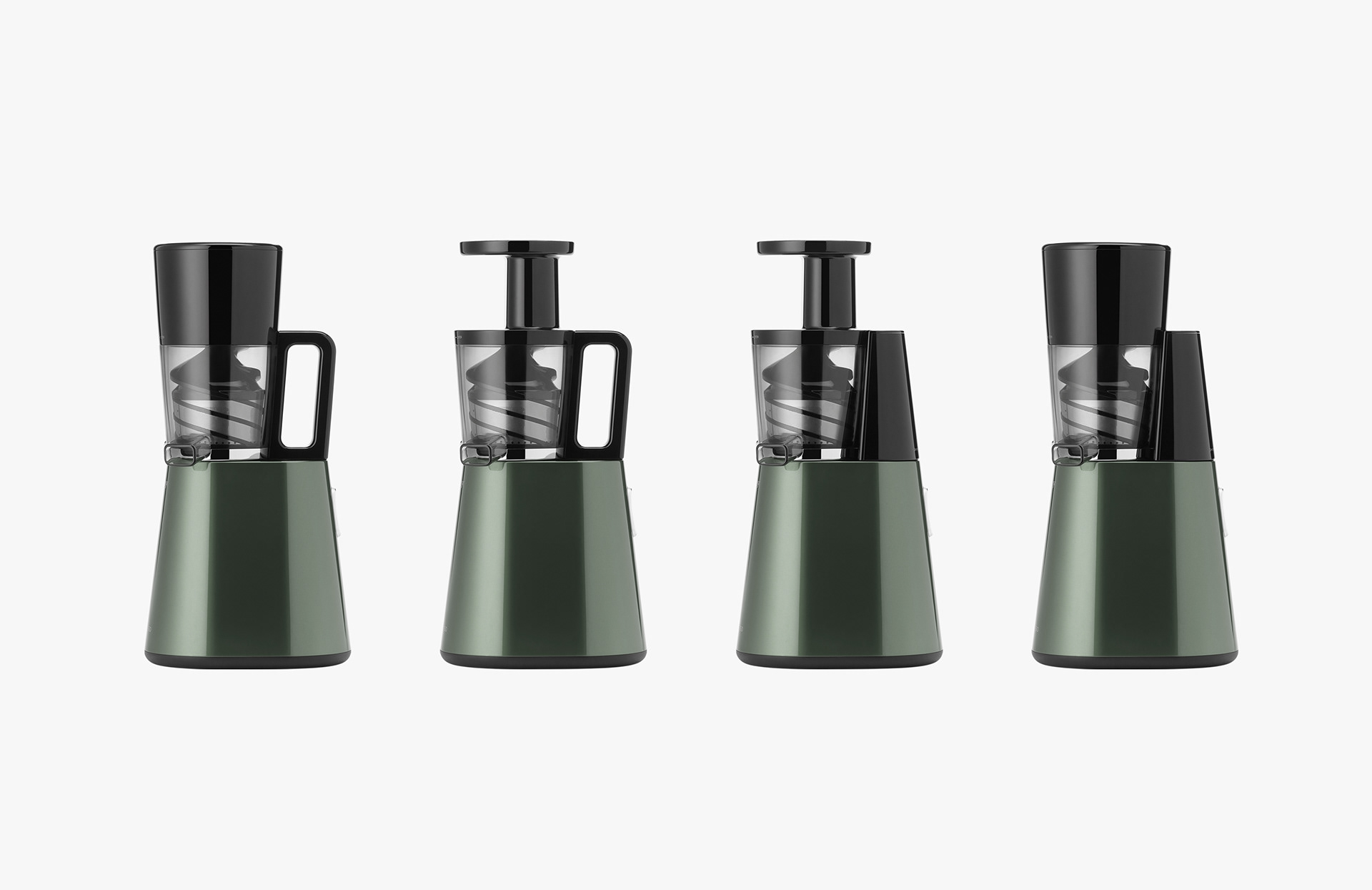 CJP-03 is designed to transform into various forms and colors depending on how you combine them. The hopper (inlet) comes in two different types, which you can choose from. Depending on how you combine the hopper's shape and color, the CJP-03 takes on different forms and colors. The CJP-03 comes in various shapes and colors, which you can choose from according to your preference or depending on your kitchen environment.​​​​​​​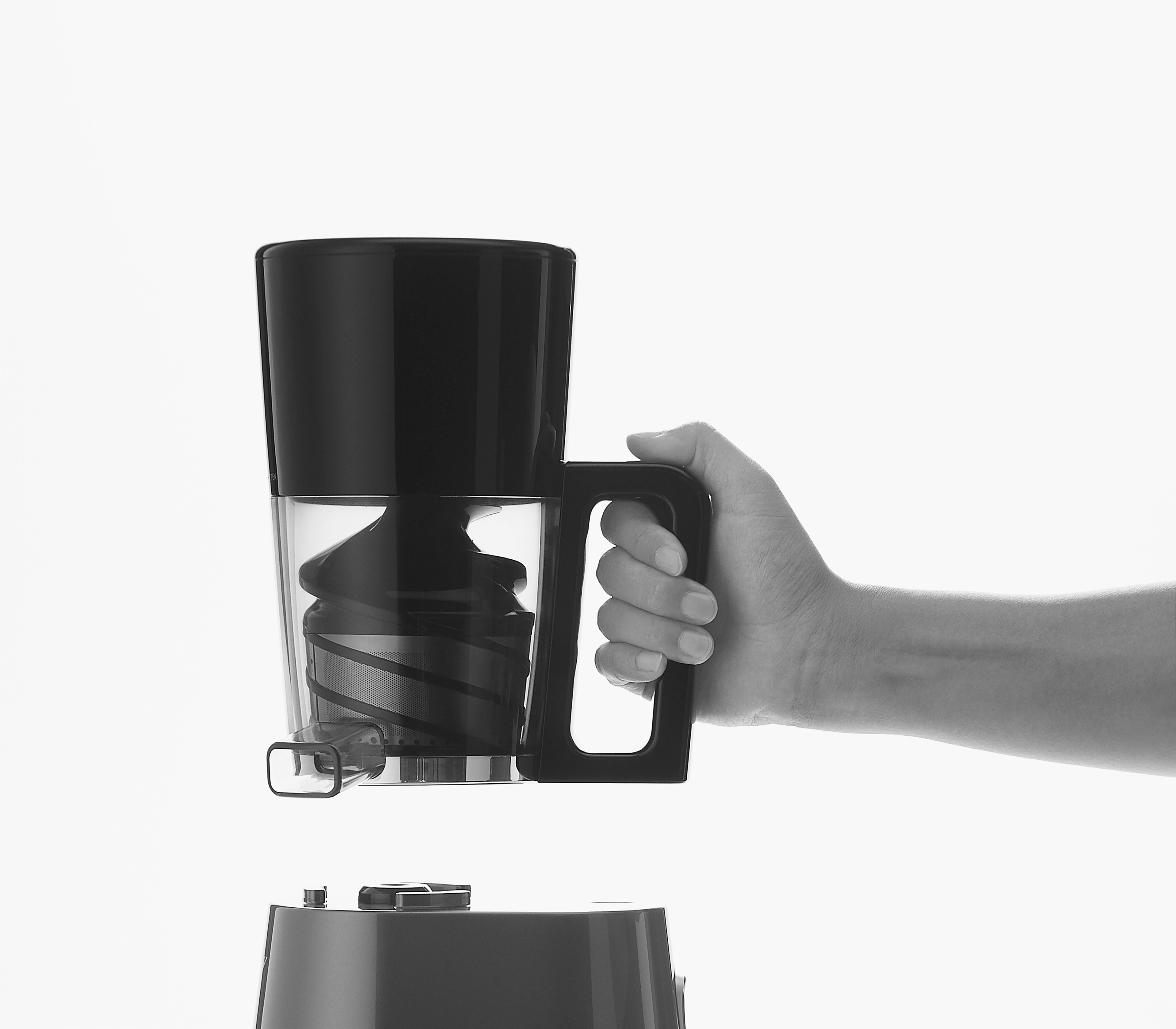 2014 iF Design Award Winner, Germany
2013 IDEA Design Award BRONZE, US
2013 Red Dot Design Award Winner, Germany
2013 Good Design Award Winner, Japan
2013 Good Design Award Winner, Korea