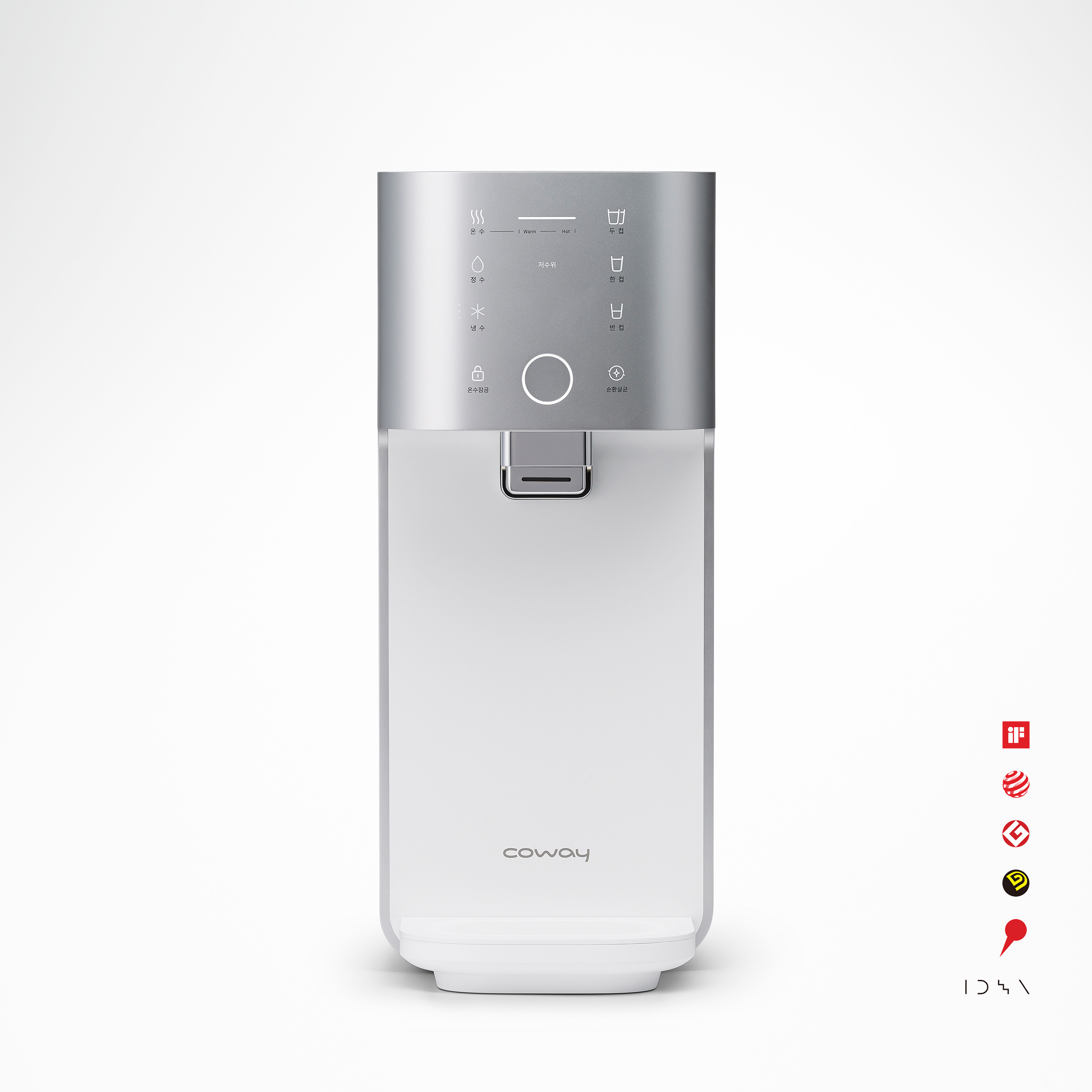 Compact Water Purifier Collection
This is a water purifier installed in the kitchen to purify harmful materials such as fine particles, rust residue, chlorinated ingredients, and heavy metals from contaminated tap water to provide clean drinking water. It provides room-temperature, hot and cold water. The temperature of hot water can be adjusted to three levels with temperatures especially for frequently-used tea, coffee or powdered milk for more convenience. Since this product provides clean water, it has a sterilization system to increase its interior cleanliness. The lower faucet tray slides automatically while the interior flow channels and faucet through which water pass are sterilized. It has a memory feature for users' drinking quantity. Drinking quantity data stored in the purifier offers analyzed data and solutions with an app through smartphone tagging.​​​​​​​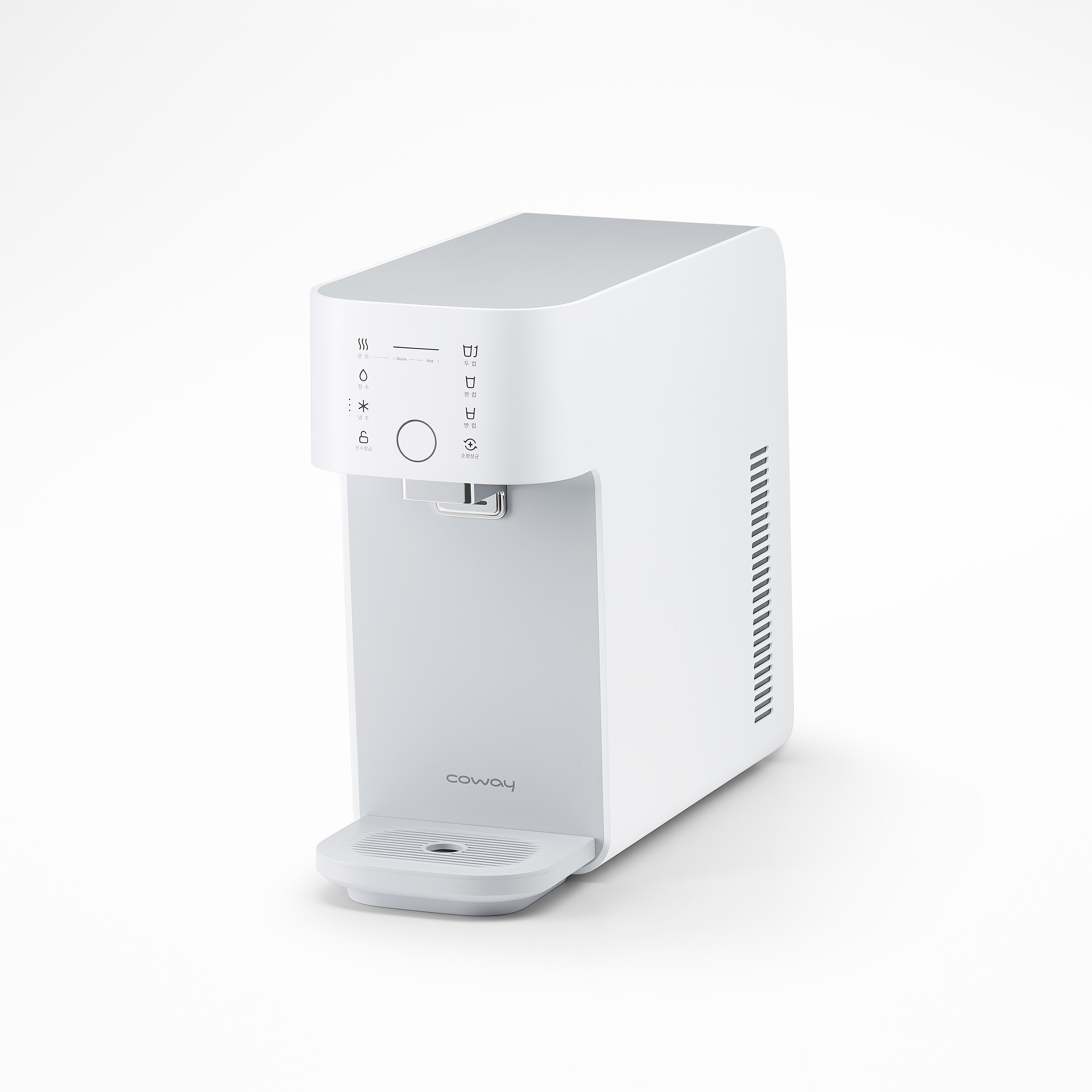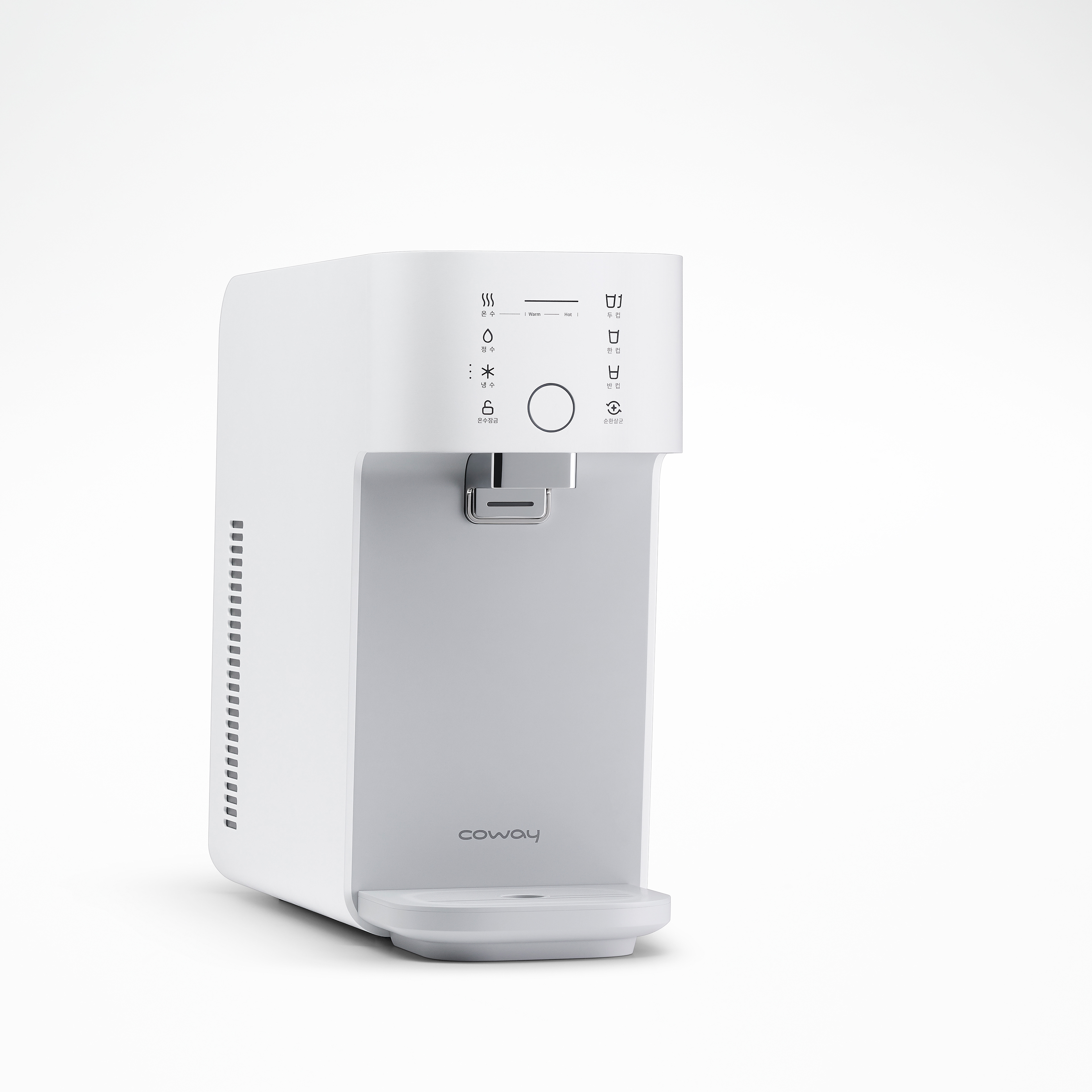 I want our water purifier to not only offer clean

water,

but also to create healthy user drinking habits. It saves users' daily drinking quantity through a memory feature. Data saved over a set time can be checked through a smartphone app via NFC or WI-Fi. Users can check how much they drank each day and learn about insufficient or recommended amounts. The company can send health care messages and ideas to the consumer through the purifier.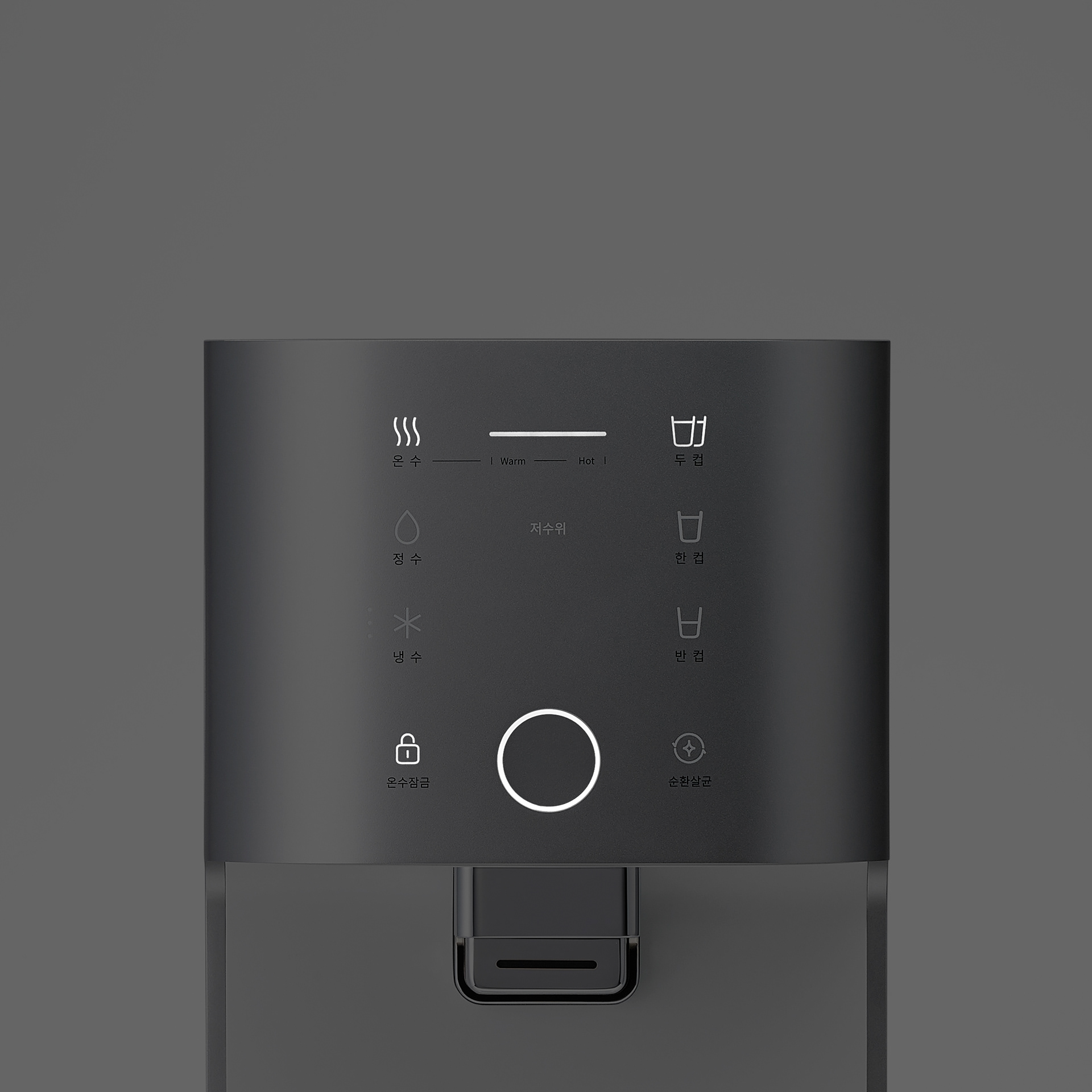 Water purifiers are used by all ages from young children to the elderly. I wanted to offer easy usability to anyone. The most basic and important features are water temperature and quantity selection. Lighting pictograms and text are used together for easy recognition and use. Results of consumer surveys about the hot water feature showed that tea, coffee, and powdered milk were most frequently used. Hot water can be adjusted to three levels that can be dispensed even without mixing water. The most often used amounts of water (half cup, 120 mL; cup, 250 mL; two cups, 500 mL) are made into features so users can get exactly the right amount.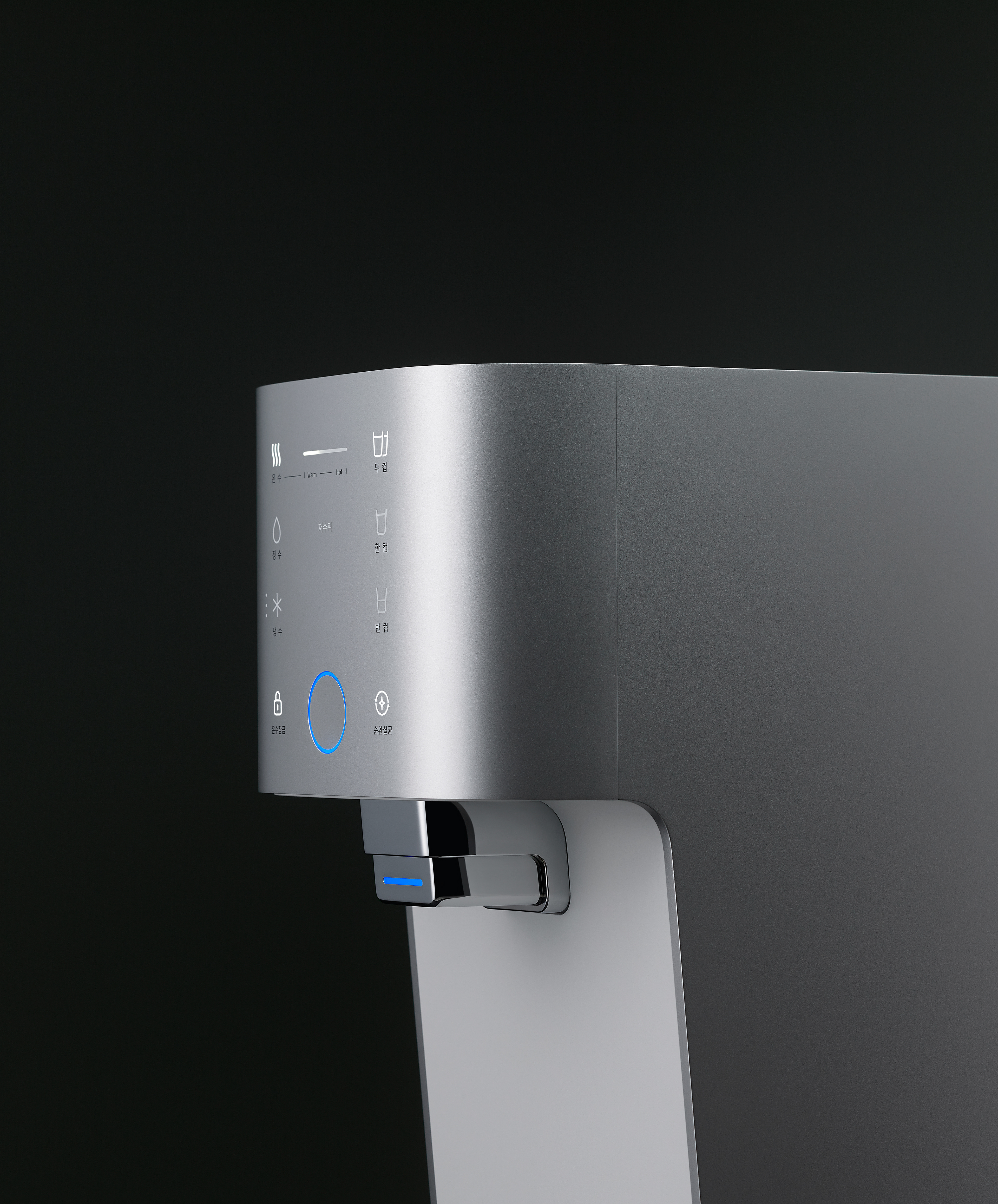 Concerns about hygiene from interior contamination have been renewed with the latest products providing water, including coffee machines, refrigerator dispensers, and purifiers. This product has a sterilization feature to solve interior hygiene problems. There are no separate, harmful additives since the water is sterilized by electrolysis. When sterilization is activated, the lower faucet tray automatically slides while the faucet interior, flow channels, storage tank, etc. are sterilized. Even unseen parts are cared for so users can drink clean water free of worry.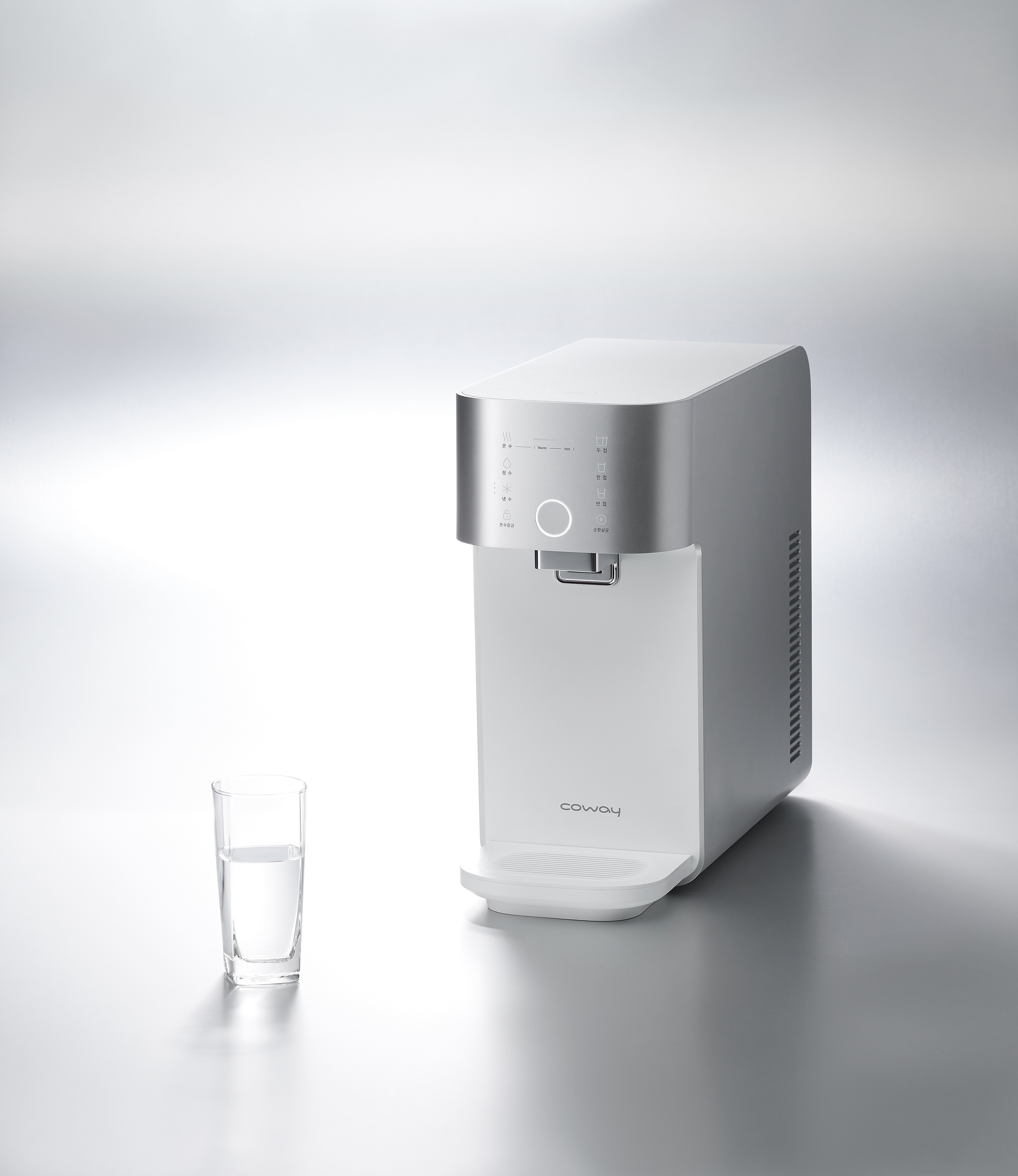 A product cannot be a protagonist. The person is the protagonist, and a space with people must be considered. I aimed for color matching to harmonize with various users, kitchens and other kitchen appliances in global markets. I considered the most ubiquitous white color, metallic appliances and the kitchen environment.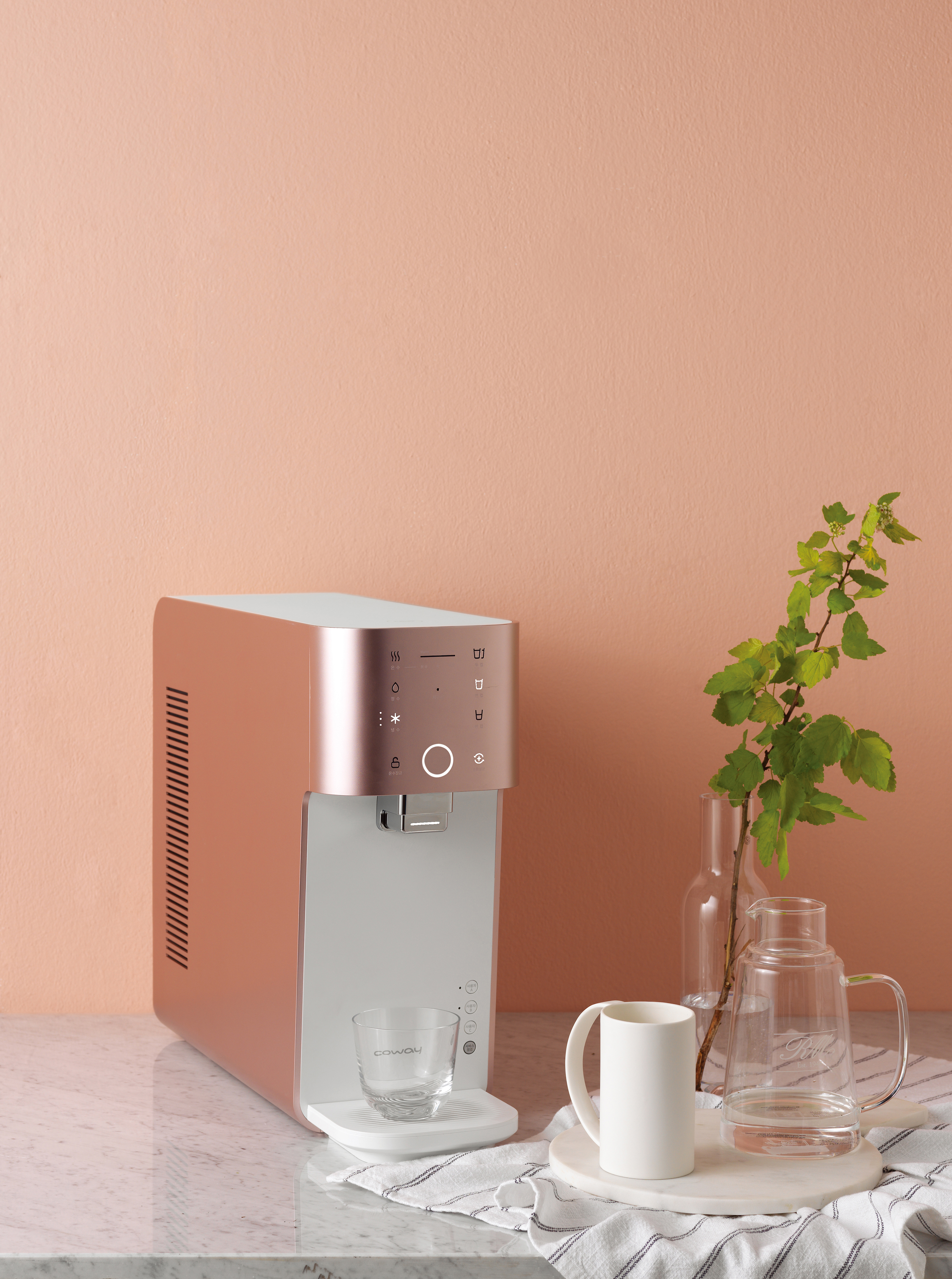 2017 IDEA Design Award Finalist, US
2017 Reddot Design Award Winner, Germany
2017 iF Design Award Winner, Germany
2016 Good Design Award Winner, Japan
2016 Good Design Award, Grand Prize, Korea
2016 Pin-up Design Award, Gold, Korea